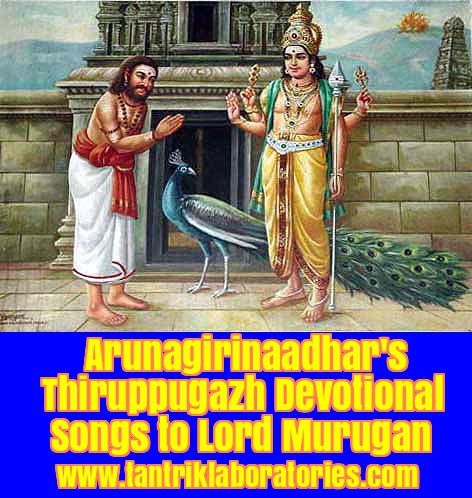 When you are besieged by obstacles and demonic energies, melt your ego in the fire of pure Bhakti for the Supreme Holy Warrior and Avatar of Spiritual Combat that is Lord Murugan.
These are beautiful, sacred bhakti songs for Lord Murugan in a collection known as the Thiruppugazh (Divine Glory or Holy Praise), by the 15th century poet saint Arunaginaadhar. The saint lived a pointless life of hedonistic pleasure that disgusted him until he tried to commit suicide, but a stranger (Lord Murugan in disguise) helped him, and he became transformed. He wandered doing good works and became a pilgrim to the shrines while composing the most beautiful and complex bhakti songs. Arunagirinathar's songs build on this tradition, hailing Murugan as the source of all knowledge, who even gave saintly advice to his father, Lord Shiva. Murugan is described as being full of love and compassion. Arunagirinathar says in the Thiruppugazh the songs will, by the grace of Murugan, convey the pearls of devotion and wisdom. The songs contain philosophical musings on God, expressed in simple terms, placing particular emphasis on the role of God's grace or mercy in helping the individual deal with the troubles and ills that afflict humanity. The songs also deal with issues of morality and living a virtuous life on Earth, with many exhorting people to seek true happiness in God.
I do not wish to dwell in this illusory body,
built of the sky, water, earth, air, fire and desires.
Enlighten me, that I may praise the glory of your holy name
in the wise, beautiful Tamil tongue,
O Lord of the celestial heavens
who protects the Kurava woman of the sweet, child-like words
who wields the spear which destroyed the majestic hill
and wears a garland of scarlet flowers
where bees dance seeking honey. (Song 1304)

To download, right click here and save link as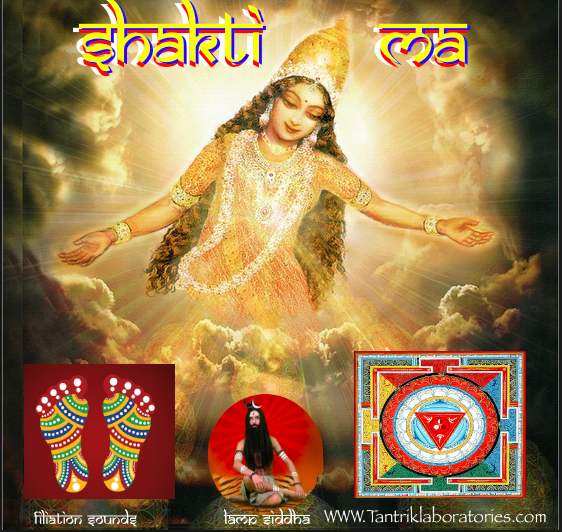 beautiful hymns to the many manifestations of the Goddess, chakra healing tones of the Divine Feminine.

To download, right click here and save link as