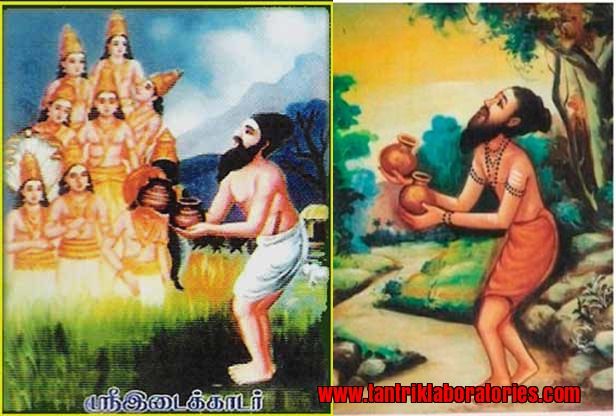 A true kayakalpa for a lunar cycle of rejuvenation towards a new Self, a spiritual and bodily alchemical medicine from the ancient Tamil Siddha lineages. The next step in Navapashanam, the Navaratna aligns the microcosmic energies of the body, the planetary effects on everything from mood to organs. This is a very ancient and safe for even the young (at half pill doses), and is a general restorative to all and sundry from the convalescing to those wanting to boost energy, nootropic effects and vitality. It is increased in manifold ways by taking amla and following a vegetarian diet and fasting from all over stimulation and meditating. Please do take with dairy for the fats and sacred traditions of the cow milk in India are ancient, the medicine is also made for bioavailability. This is a yogic supplement that will benefit all. These are artisan batch made from the ancient and famous Southern Tamil Siddha doctor that we get our potent Navapashanam beads and herbs and parad items, we trust him for healing our stubborn chronic ills. The planets play a vital role in the mood and life and energy of life, even the most terrible disease that is number one killer still retains its ancient astrological indications.
There is a great lesson in humility and devotion in the shepard Sri Idaikadar Siddhar. He is considered the incarnation of Vishnu and the Master that created or synthesized Kaya Kalpa system. He is also the adept that codified and formalized Nine planet astrological models and cosmology as well as the Siddha remedies for these afflictions. The importance of his kaya kalpa system is born of his alchemical Masters, as his gurus were famous Siddhars. He was initiated by both Boganathar and Karuvoorar, which has his genius formed under the master herbalist and alchemist Siddha Boganathar. Thus Siddha Sri Idaikadar was initiated under the auspices of the most generous and merciful Siddha Boganathar who left the most blessed items such as Navapashanam and countless Siddha recipes, alchemical techniques, and precise teaching poetry that is surely some of the most concise directions to access the true Inner Guru. We can see the blessing on Boganathar disciple, as the Kaya Kalpa system is the crown jewel of Siddha medicine as well as the most ancient, foremost and complete system of rejuvenation in the entire world. It is the height of the spiritual, magical and medical alchemy not the mercenary alchemy of creating wealth, but the true elixir medicines for spiritual awakening, health and energy. This is the great mercy to humanity, in disclosing these secret recipes in the famous alchemical texts in methods passed on through Siddha lineages, Siddha doctors, and yogis.
Sri Idaikadar's importance can not be underestimated, the systematic formalization of the healing and astrological systems of Kayakalpa and navaratna are unparalleled achievements in rejuvenative therapy in ways that are being validated constantly in the modern world. From the nano-elemental medicine of bhasmas an karpams, the mono-atomic medicines were first discovered in India by the Siddhas. These have a cellular communication that stimulates and signals the body to awaken, and the inner nadis and channels and blockages diminish, allowing a spontaneous energy clarity. Each specific essence is having a retinue of herbal essences, including therapeutic herbs like saffron, the five fruits, and 108 soma herbal essences, 54 male an 54 female with the essences of the nine planet make this is legitimate Somarasam. The bhasmas make this a Rich source of natural calcium and minerals. It is considered a top rasayana kayakalpa somarasam for its excellent immune modulating action, acceleration of tissue metabolism, nourishing bones as well as vital elements, strengthens the body and mind and is a alchemical elixir that Improves longevity and vitality.
This preparation is the next step in alchemical kayakalpa from navapashanam, both of which deal in the esoteric and alchemcal number 9. The number Nine has always been a magical number. In classical dance, worship in the nine directions is called Navasandhi. There are nine rasas and nine tandavas (dances) of Parveti and Shiva. The basic movement, the karanas are a hundred and eight which added together make nine and one of the finest varnams in Bharatanatyam is composed in nine ragas.
In religious texts, the Bhagavad Gita has eighteen chapters, again of total nine and twice the number 9, as in the rudraksha mala which has a hundred and eight beads. Satyabhama, the beloved of Krishna as related in the Bhagavatam, decorated her bed with nine gems-Navaratna Vinmrittam. The Goddess is adored for nine nights during the Navaratri festival. Again the Navapashanam or nine poisons.
The origin of his study of Siddha Idaikadar's study of medical astrology was born of compassion and his acumen in area of astronomy, he predicted the drought which will prevail for 12 years. Water scarcity was all over the place and the negative impacts of this affected the normal life of people. Seeing the sufferings of public, SriIdaikadar devised a method to arrange nine planets, so as to remove the drought and benefit the people. There is also the inner climate that must be balanced and thus he created kayakalpa.
NAVARATNA
1) Ruby for the Sun,
2) Pearl for the Moon,
3) Coral for Mars,
4) Emerald for Mercury,
5) Topaz for Jupiter,
6) Diamond for Venus,
7) Blue sapphire for Saturn,
8) Agate for Rahu (the ascending node of the Moon)
9) Cat's eye for Ketu (the descending node of the Moon),
1.Ruby Sun protects against poisonous substances and banishes any evil spirits that hover around. It also gives energy, clarity and insight. It looks alike red lotus shining like red star. Ruby belongs to the corundum family and is an alloy of aluminum and oxygen. The bright red stone represents the Sun. It is used to cure heart illness, poor memory, brain diseases like depressive psychosis, anxiety and epilepsy.
2. Mukta Pearls Moon give strength to the heart and are often used in Ayurvedia medicine. In India, pearls have always been a favourite ornament in royal courts, and present the essence of wisdom and love. Regarded as the stone of the Moon, Mukta or Moti (also known as the pearl) comes in variations of shiny white luster. Pearl is an organic stone formed by seal oyster. It is admired for its cooling effect thus the pearl is used to lower undue increase in body heat. Apart this, the pearl is beneficial for eye problems, insomnia, mental fatigue, fever and palpitations.
3. Praval Coral Mars, is extremely popular as it is a stone that is said to cure diseases, help the memory and act as a powerful protection against the evil eye. It is a protection against sinister intentions magical and otherwise. Alike ruby, coral is a deep red rose coloured gemstone. It is an organic gemstone and made of body excretion by pravaals. Coral is famous for its connection with Mars. It is used to heal diseases related to heart and brain such as vomiting, asthma, blood circulatory system and fever (chronic & acute).
4. Panna Emerald Mercury is an antidote for all stomach complaints, heals, stings and bites, it soothing to the eyes when mixed with saffron, and a protection against poisonous insects or reptiles. As it is the stone of the Goddess of Love, it helps lovers in their problems.Green coloured emerald is popularly known for its medicinal properties curing vomiting, poisoning, liver disorders, fever, piles and anemia. Emerald represents Mercury in ayurveda therefore it is used to heal all ailments related to Mercury.
5. Pukhraj Topaz Jupiter is used for occult practices. It is used in the Middle East, for averting the evil eye, and is said to bring wealth and long life, its the essence of tonic energy and spiritual power. Light yellow, cream or white coloured transparent gemstone topaz stands for Jupiter planet. It has its own medicinal properties that can cure skin related ailments, digestive problems, piles and nosebleeds.Light yellow, cream or white coloured transparent gemstone topaz stands for Jupiter planet. It has its own medicinal properties that can cure skin related ailments, digestive problems, piles and nosebleeds.
6. Heera Diamond Venus The world's most admired gemstone diamond is a form of carbon atoms arranged in a hexagonal crystal lattice. In Ayurveda diamond represents Venus. The bright sparkling jewel is differentiated in two categories of male and female thus it is advised to wear carefully. Usually a diamond is believed to balance all of three doshas – Vaat, Pitt and Cuff. The magnificent gemstone cures a number of ailments as it can balance all doshas in the body when its refined ash is being used. It can be consumed with milk, honey or butter or can be mixed with other ayurvedic rasayans to receive vital energy.
7. Neelam Sapphire Saturn because of its deep blue colour, was the stone of the god Indra. Blue has always been the colour of enlightenment and in Buddhism the wearing of it was said to increase devotion. It is dedicated to the medicine spirits and highly purifying. The brilliant blue jewel belongs to corundum family and is an alloy of aluminum and oxygen with iron impurities causing its colour. The stone dedicated to Saturn planet is believed to cure gastric problems, mental disorders, emotional traumas and disorders of anorexia. In addition, sapphire or neelam is beneficial for brain diseases like mental strain, epilepsy, depression providing happiness, satisfaction meanwhile strengthens brain power.
8. Gomed Agate Rahu The Gomed stone received its name because of its similarity with the fat of the cow. Gomed is dedicated to Rahu planet in Indian astrology. Light yellow coloured gemstones improves skin complexion and skin related ailments.
9. Vaidurya Cat's eye There is often a light line which shines through, giving the idea of an eye from which is derives is name. This give the intuition and with focus can help people see in the dark, and detect lies and falsehoods. The bluish black stone cat's eye sparks a central streak of white colour when light falls on the gems looking like eye of the cat. In ayurveda, Vaidurya or cat's eye is believed to be remove bad effects of Ketu planet. It cures ailments in heart, brain and body providing extra stamina to improve body's resistance power.
Many of these jewels are worn set in rings, mounted so that they tough the skin. The stone and its weight are decided according to the individual's astrological chart. Here they are alchemicaly purified by traditional methods in lineages stretch back thousands of years and beyond, producing the highest mastes and wisdom in the world.
NAVARATNA IN HINDU ASTROLOGY
In Hindu astrology, earth is considered the centre of the universe and the nine planets are the navagrahas. Each of these planetary positions supposedly have an influence throughout an individual's course of life. Hence, wearing these nine gems is said to provide an astrological benefit. It is also said that these gems and their planets, potentially may have both positive and negative influences on human life, therefore they must balanced. One way is to wear the gems in certain combinations to counter these effects and another is the special Siddha medicines that counter these and transmute the negative aspects to power. There is a source to consciousness that is connected into the astral energies, the planetary energies and positions are the macrocosmic world, with the planets having connections to organs . Similar to the beliefs held in birthstones, the benefits of wearing such accessories has not been scientifically quantified.
Symbolically and astrologically, the nine gems are believed to represent the nine astrological bodies:
Ruby (Manikkam or Padmarag or Kempu): Sun
Natural pearl (Muthu or Moti or Muthyam): Moon
Red coral (Moonga or Pavazlam or Pagadam): Mars
Emerald (Marakatam or Panna or Pachcha): Mercury
Yellow sapphire (Pushparagam): Jupiter
Diamond (Hira or Vairam): Venus
Blue sapphire (Indra-neelam): Saturn
Agate (Gomedhakam): Rahu, the ascending lunar node
Cat's eye (Vaiduryam): Ketu, the descending lunar node
Based on an individual's Sidereal horoscope, either a single gem or a combination of compatible gems is advised to be worn to harness beneficial planets or counteract harmful planets. There are two views in this regard. Gems are also purported to have certain healing properties, although this has yet to be scientifically proven
Bogar was amazed to see the act of a shepherd performing the intense yoga during his space travel. Inspired by Idaikadar's thirst for spiritual wisdom, Bogar transferred his Siddha knowledge to him. Idaikadar soon became master in Siddha medicine, Siddha yoga, gnana philosophies.Idai Kaadar attained his maha nirvana or salvation in the agni sthalam – Tiruvannamalai and it is also believed that, the karpa graham or the main lingam of Tiruvannamalai is built on top of his jeeve samadhi itself. Some other people claim that, his jeeve samadhi is being behind the main lingam on the second orbit of the Lord Arunachaleswarar temple.
Story of Sri Idaikadar Siddhar :
Idai kaadar was a good hearted, calm and humble shepherd. He used to the daily life of taking his cattle to some nice grass land in the morning, feed them well and bring then back to the open air shed in the evening. On one of the fine day morning a respected saint came to his hut. Idai kaadar stood up, saluted him, gave him a grass mat and cup of fresh goat milk. The saint has stayed few days with Idai Kaadar and thought him the holy lessons and told him that, "Dear son, hearing and learning are the easy things and also showing the power of what ever learnt to the materialistic world and self praising have become quite common in these days. So, you too should not become one of the goats in the herd. On the other hand, live uniquely and lead the world in right way."
Idai Kaadar's heart and mind filled with full of the lessons (techniques) thought by the saint. As the thought and the practices got deeper and deeper, things on his eyes got blurred out slowly and his inner eyes started seeing the bound less time frame of past, present and future.
As the days goes on, his futuristic vision shown him the darkest ever future the world has seen due to a terrific draught. After seeing such a bad times ahead, his heart prayed Lord Krishna and his mind came up with the idea. As per the idea, he trained his cattle to eat the 'Erukku' (a milky plant in the draught land) and also he mixed up the 'Samai and Varagu' (South Indian grains) with the wet soil and coated them on the walls.
The time wheel came to run on the path of the worst draught era the mankind have even seen. Water sources drained, no grass or trees remained. People, cattle, birds, plants, all the weaker living beings have been started wiping out from this world. On the other hand, Idai Kaadar's cattle are happily eating the draught land plant – Erukku, which the others not used to. Eating Erukku triggered itching sense on the cattle. So they went to scratch their body in the walls which is covered with the mixture of gains and soil some time back. As the scratches grow, the grains in the wall fell down from the wall. Idai Kaadar has collected them and ate with goats' milk.
As draught continued from days to years, most of the living beings have been wiped out. But, Idai Kaadar and his cattle are stronger day by day. By seeing this, the Nava gragas (9 planets) got surprised and came to Idfai Kaadar to know the secret. He saluted all of them, gave them grass mat and goat milk with grains. All the planets ate them and had a nap for a while.
As soon as he saw the planets were in sleep mode, he arranged the planets in right order which could benefit the world. The moment the planets came to right order, the sky started pouring again. All the water bodies are filled. Once again the green blanket covered our mother land's skin. Plants started flourish again. People are happy on receiving their wealth back.
By knowing the power of Idai Kaadar, people from the whole region started flooding to his hut and praised him equal to God. Idai Kaadar said,
"Omnama shivaaya! Oh, my children! Don't praise me for anything small I did. It's all because of the power of Lord Shiva and Krishna. So, praising them would make you all flawless souls. Don't praise the pitty humens. Where ever the festivals conducted for them, there will be the end less joy and happiness. Worshiping them will liberate you all from your burdens and sorrows. When ever you have tough times, believe in God, devote your whole heart and mind at the problem you are facing and the solution for it, don't worry about the out come, do your best. You will win the battle for sure. Om nama shivaaya!"